Guess Detective: A gritty guessing game for phones and tablets.
Our partners, Alien Developments, have released their first Android and iOS title; Guess Detective. If you like casual trivia games, and prefer dark and gloomy to cute and bouncy, then this is most definitely for you. Enjoy.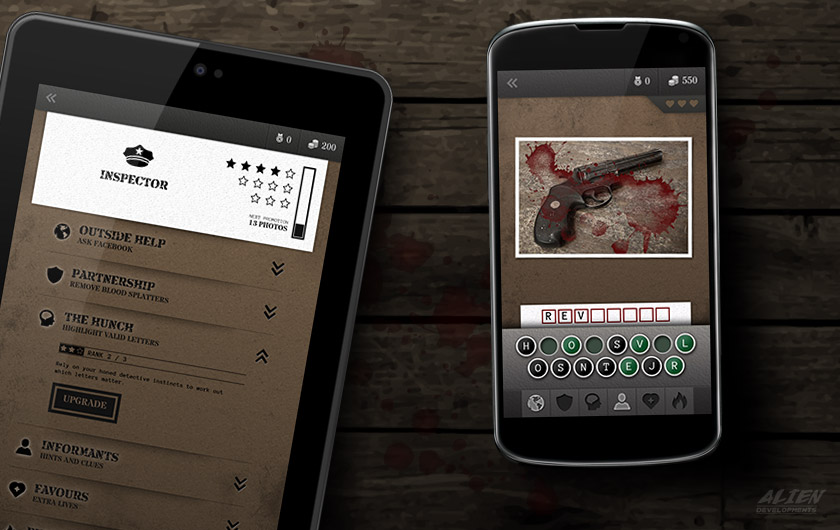 With a stylish, gritty, film-noir theme, Guess Detective offers 250 blood-splattered photos, from across 10 different categories, for you to solve. Simply pick out the correct letters to spell the word, but be careful, wrong guesses could get you suspended!
Each correct guess gets you closer to a promotion and a closed case. Every promotion comes with a medal, allowing you to unlock or upgrade one of six special skills to use on the trickiest cases.
Do you have what it takes to earn all 12 promotions, and solve all 25 cases? Find out more and download Guess Detective today for FREE from AlienDevelopments.co.uk.
Oh, and by the way, it's ad-free too!