Creature cases that want to eat your stuff.
These lust-worthy leather carriers have been brought to life by the leather-working wizardry of Mellie Z (Fine Line Leather Design), and they want to bite down on your belongings!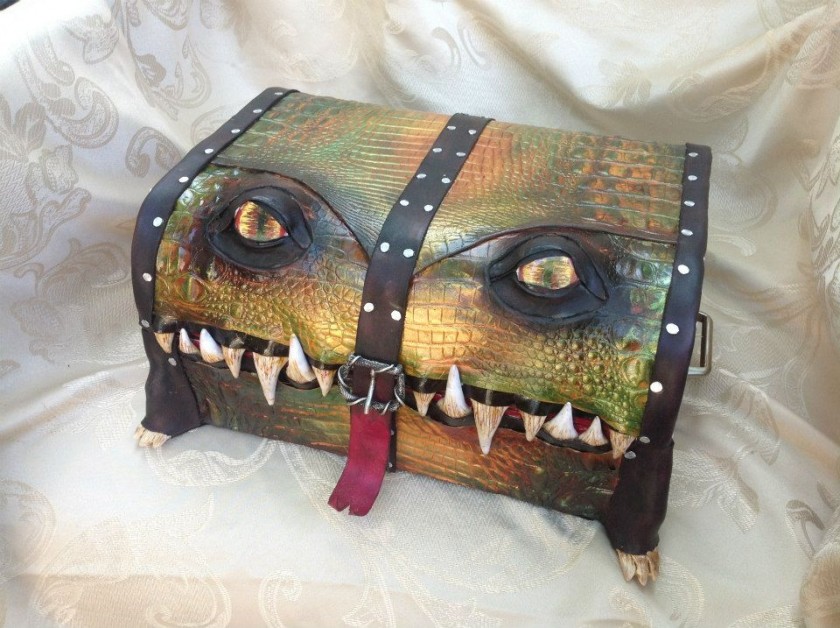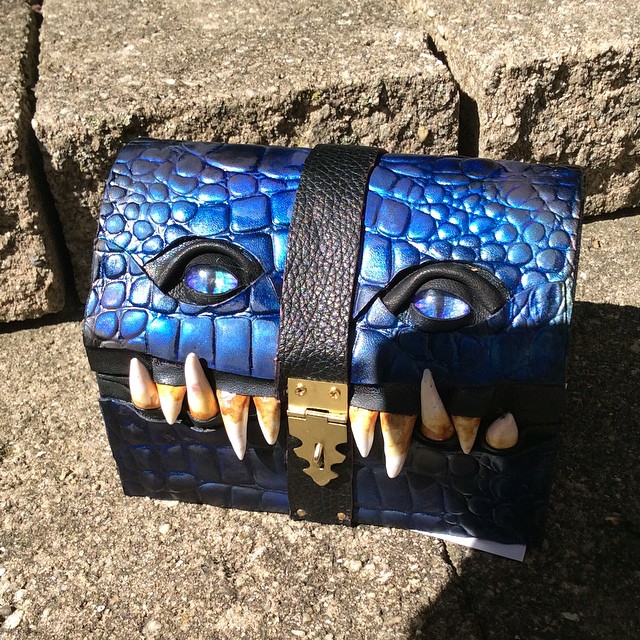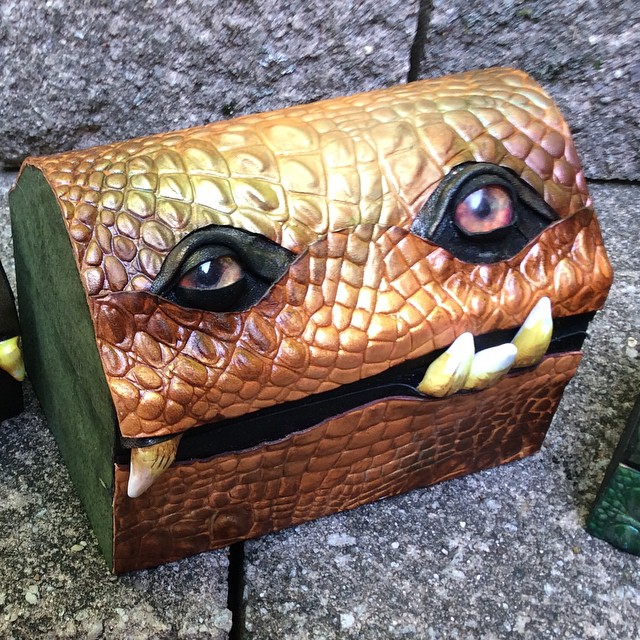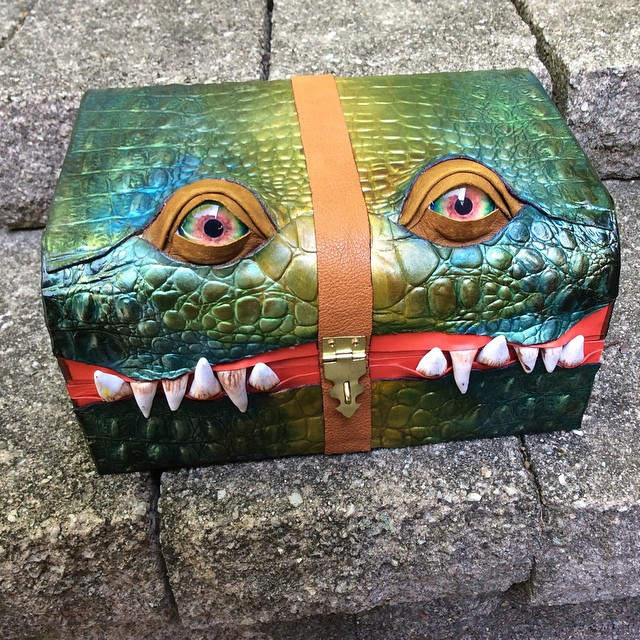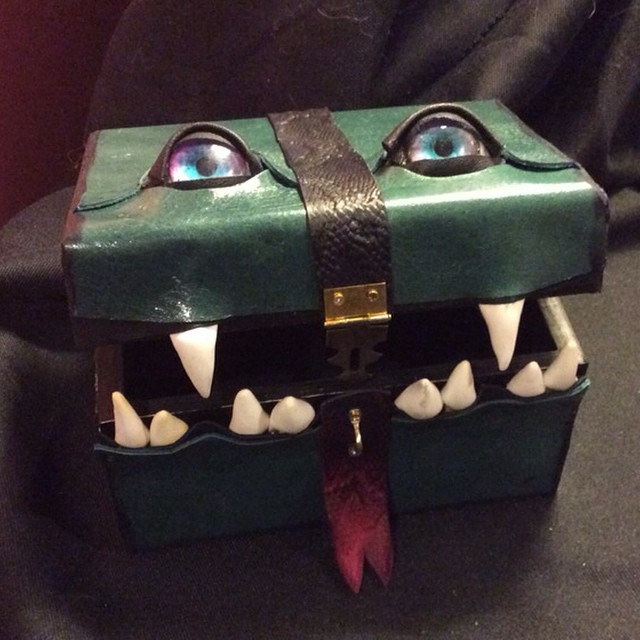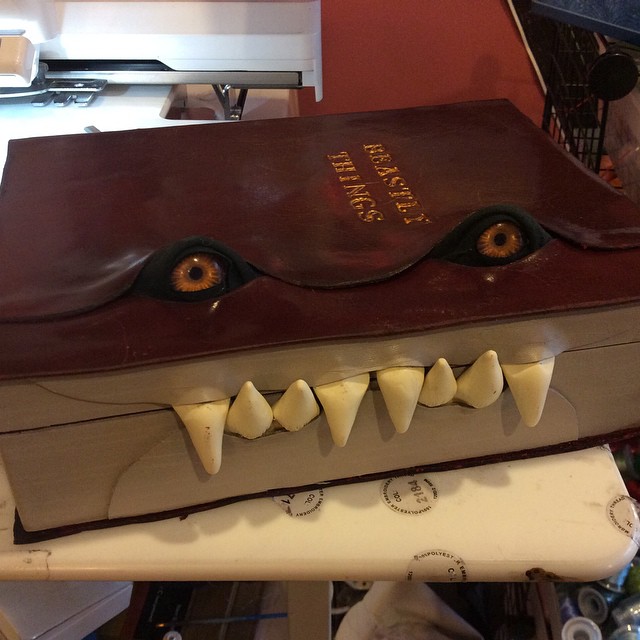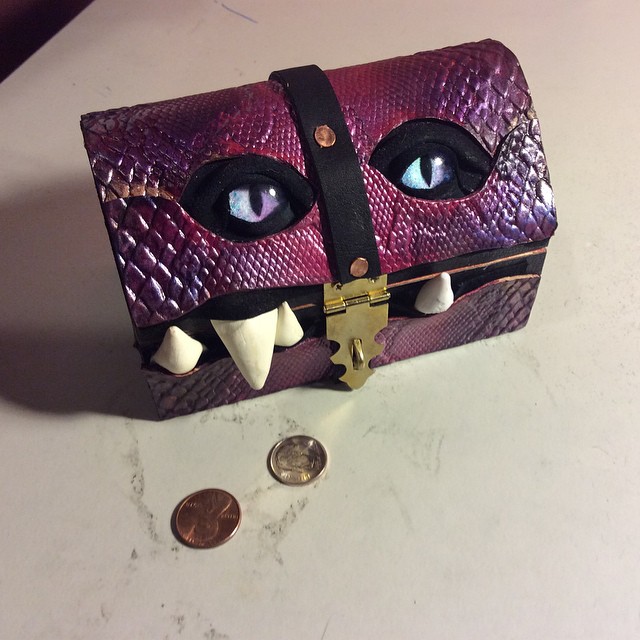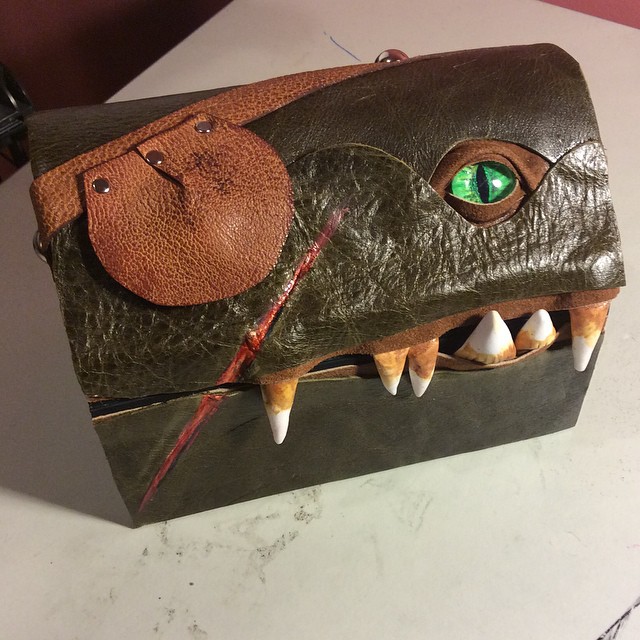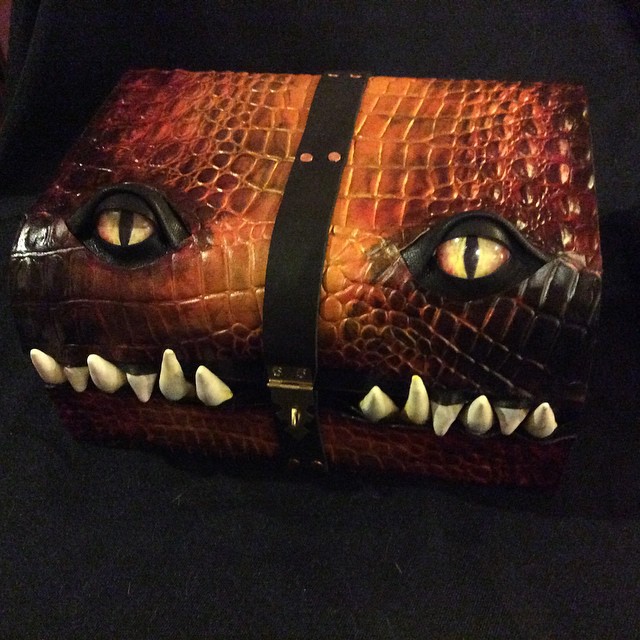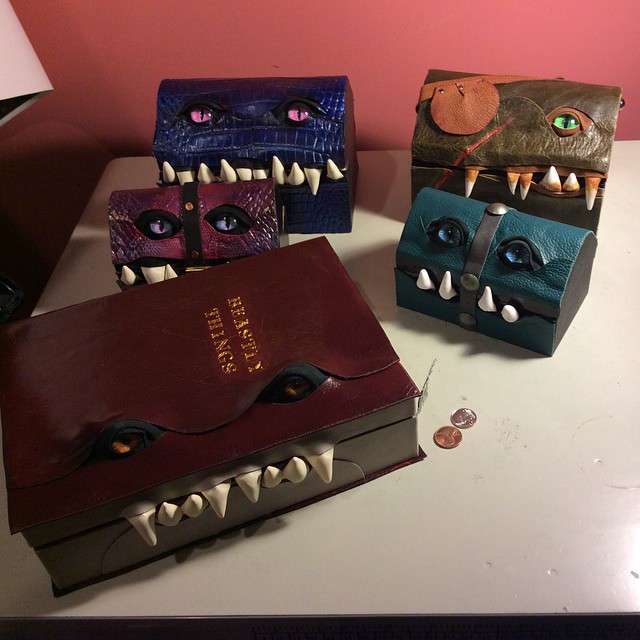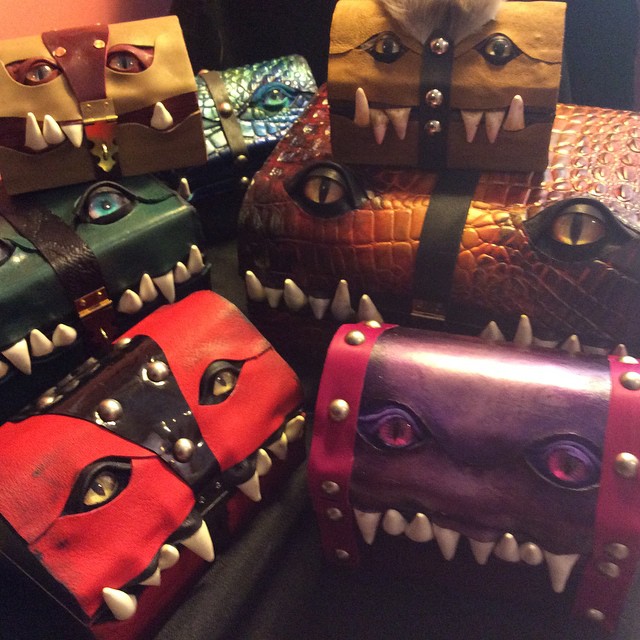 These functional fairytale items were beautifully designed and carefully crafted by Mellie, in her workshop at the southern tip of the Pocono Mountains. She excels at producing unique handcrafted fantasy items and accessories, displaying and selling her work at conventions and fairs across the east coast.
To see her other amazing items, to purchase one of her creations, or to commission a custom project, check out Fine Line Leather Design.