Weasel hitches a ride on a woodpecker, complains about in-flight meal.
Occasionally the photographers among us manage to capture sights of incredible beauty to share with the world. Stories of unlikely friendships forming in the wild, and the amazing adventures they go on. Unfortunately, this isn't one of those times.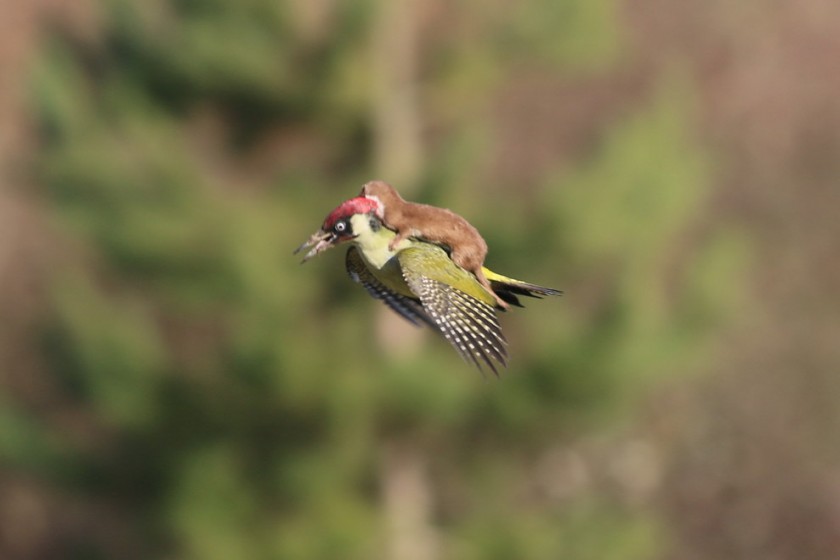 This once in a lifetime snapshot was captured by Martin Le-May, an amateur photographer, while taking a strole through a London park. It's an amazing picture, but it's far from the fairytale we were hoping it to be. What we're seeing here, ladies and gentlemen, is a baby weasel trying to EAT a seriously stressed-out woodpecker. Fortunately, the woodpecker escaped.
The weasel couldn't be reached for comment.