Ten websites you need, when you're a secret agent.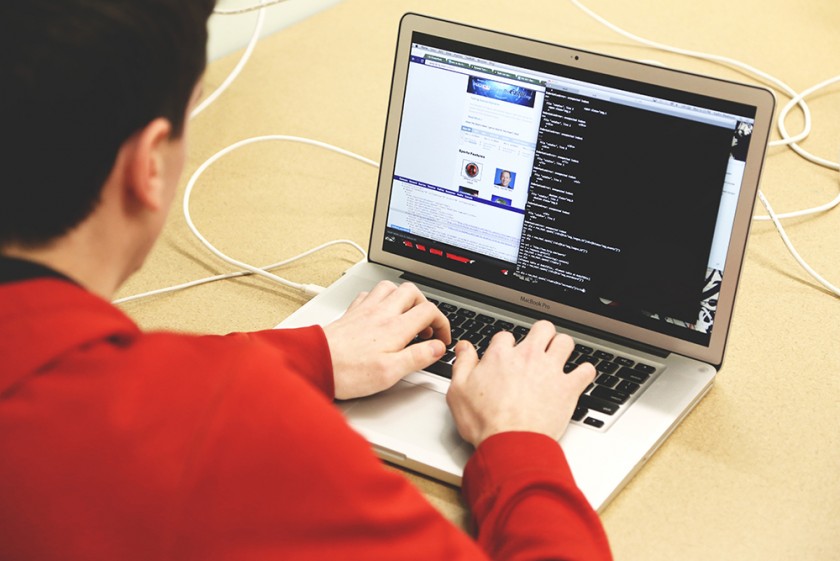 Being a secret agent isn't all cocktail parties and saving the world, it's serious business, and you're going to need some serious sites to get the job done. Luckily, we've got you covered.
#10: DuckDuckGo.com
Worried someone might be snooping on your online activity? You should be! The enemy is everywhere, and you don't want to leave them a digital trail straight to your safehouse. You need DuckDuckGo.com. Fully committed to not giving a damn about what you do online, DuckDuckGo is the only place to search for dark glasses, overcoats, and hats.
#9: PrivNote.com
Sometimes you need to send a message and make absolutely sure it's destroyed after it's been read. Instead of strapping fireworks to stationary and hoping it makes its way safely through the mail system (seriously, don't do that), use PrivNote.com. Send your message using this site, and it'll be permanently deleted once it's been read.
#8: IdleKeyboard.com
Ah, misdirection... You don't need to be invisible to spy on international criminals, you just need them to think you're doing something else. Especially if you're working undercover in their facility of mass destruction! This is where IdleKeyboard.com comes in. This clever little site makes it sound like you're hard at work, loudly typing away, while you're really watching the hacked security feed and looking over stolen deathray schematics.
#7: AvoidHumans.com
So, you've got some important intel, and you need to get it back to HQ safely. You'll need to arrange a pickup, but where? Somewhere public, somewhere quiet, and somewhere nearby. Bingo! AvoidHumans.com. Choose from a bunch public but deserted places nearby --all of them perfect for when you need to sit next to a 'stranger', inconspicuously slide a briefcase their way, and casually walk off.
#6: WakerUpper.com
It might sound like some kind of semi-legal beverage used by students and party-goers the world over, but WakerUpper.com isn't. It's a powerful tool for disrupting communications and creating chaos among the evil genius ranks. Using WakerUpper's call scheduler, you can queue up automated calls to any telephone numbers you need to, for specific times and dates. Need to distract and confuse an entire group of henchmen at exactly 11:59PM? Now you can!
#5: WeTransfer.com
You've managed to sneak into the head office of the evil corporation you've been sent to extract data from, but, you've forgotten your sleep-dart-firing, secret-data-stealing, USB device that was so cleverly designed even you thought it was just a pen. Bummer. But, no problem! Rather than copy the diabolical database of doom onto a data stick, just open up WeTransfer.com and email the gigantic file straight to the intelligence agency! Nice.
#4: ScribbleMaps.com
Tailing enemy spies can give you all sorts of useful information, like where they drop off their intel, and where they pick up their gadgets. You need to keep track of this stuff, and the best way is to draw it on a map. ScribbleMaps.com lets you do that using whatever tablet or laptop you have to hand.
#3: CouchSurfing.com
Lets face it, you're going to be travelling a lot. And, you don't have ten passports and giant wads of foreign currency hidden in a shoebox under the bed. No you don't. That's just in the movies. BUT, what you do have is CouchSurfing.com. This handy site can help you get set up with free accommodation anywhere you need to be.
#2: Pipl.com
So, the enemy agent you caught swallowed a cyanide capsule before you could interrogate him. You need to know who he's working with, but his phone only has codenames for the people he's spoken to. No problem! Get over to Pipl.com and start punching in the numbers or email addresses you have. Pipl will try to match the details you give it with a real person.
#1: DeadMansSwitch.net
Well, you might not think about it much while speeding down narrow city streets, hitting 100mph in your luxury sports car, narrowly scraping past lamp posts, trying to escape the clutches of evil henchmen and the inevitable torture and death that would follow, but this line of work IS dangerous. It really is. If the worst was to happen, you might need someone to know about it. Enter DeadMansSwitch.net.
This site lets you set up a number of emails to be sent, if, for any reason, you 'disappear'. It works by periodically asking you if you're still alive. If you don't respond within a set period of time, it fires off your emails. You could set up two; one to the HQ, and the other jam-packed with secrets about crooked agents to the media. This way if you get taken out you'll simultaneously alert your boss, AND truly drop a number of your less favourable contacts in the proverbial shit. Success! Kind of..